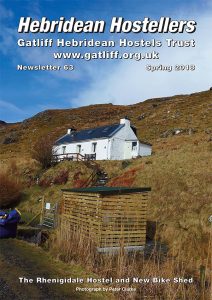 A hard copy of the latest edition of our informative newsletter, Hebridean Hostellers, has been posted to all the members of the Gatliff Hebridean Hostels Trust.  Joining the GHHT costs a minimum of £10 a year. Join us and benefit from your membership.
An electronic copy of the newsletter can be read here.      
For more information on joining the GHHT visit this webpage.