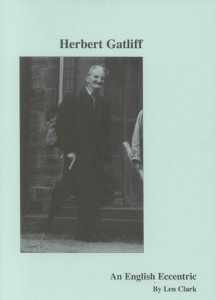 Len Clark compiled the booklet Herbert Gatliff – an English Eccentric in 1995, and it was published by the Gatliff Trust. The book contains a biography, some examples of his writing and several reminiscences from those who knew him.
Len Clark reached the age of 100 in 2016 and he created this book when he was 79.  The booklet has been available from the Gatliff Trust, but it has not been widely advertised.  The book provides a full insight into the founder of the hostels in the Hebrides.
To celebrate Len Clark's 100th birthday it is hoped that by putting the book on-line and available for download Len's work may reach a wider audience.
Herbert Gatliff – an English Eccentric is available to download in PDF Format or can be viewed in a series of webpages.