The hostels are quiet for half the year although their doors never close. For those who brave the travel problems of winter with delayed ferries and short winter days there can be great rewards. Here are some pictures taken around the hostels out of the summer season.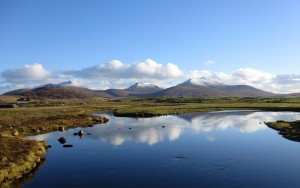 The hills of South Uist from the Howmore Bridge. With thanks to Rupert Fleetingly and the Geograph licence.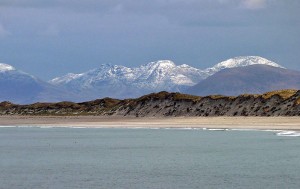 2. West beach Berneray with the snow covered hills of Harris behind.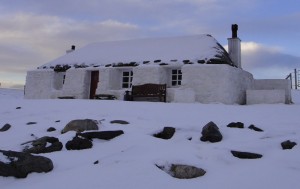 3. Berneray hostel in the winter. With thanks to a photographer from the Stornoway Canoe Club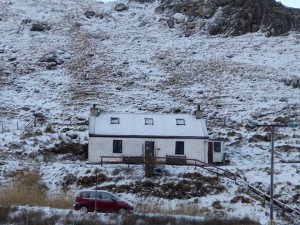 4. Rhenigidale in the snow and a hosteller's car hopefully.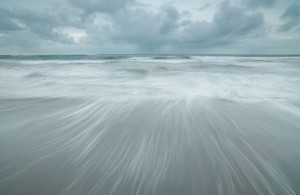 5. Atlantic Ocean, South Uist. Photograph by Shona Grant.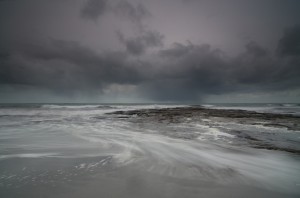 6. January Storm, South Uist. Photograph by Shona Grant.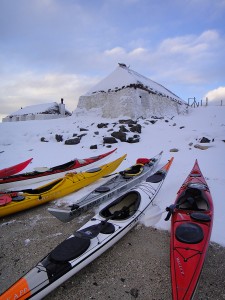 7. Stornoway Canoe Club at Bernerary – and thanks to their photographer for the picture.