For the Winter 2015/2016 issue of the magazine of the Mountain Bothies Association Richard Genner wrote an article entitled Schools Hebridean Society: Herbert Gatliff's Connection to Cruib Lodge. Cruib Lodge is located on the Isle of Jura.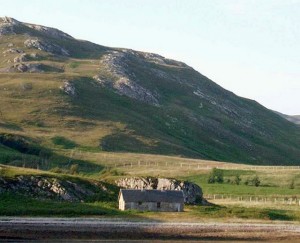 Cruib Lodge, Isle of Jura, July 2006
Image taken by Nigel Brown and available through Geograph with a Creative Commons Licence
A copy of the article is available from the link here.  Mountain Bothies Appreciation.